shop your northern roots state
Testimonials
A clothing brand I can truly embrace and enjoy.  Love the idea and the meaning behind this brand!

Debbie J.
Southern Yankee clothing lets me express my love for my roots and my love for life in the south.  Perfect!

Rita A.
I am from New York but live in Raleigh NC now.  This line is spot on for us northeners who love our roots and the south.

Johnny B.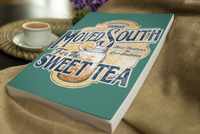 The story is...
A Southern Yankee is all about a lifestyle!  We may have northern roots, but we love the sweet southern life.  With over 50 clothing brands dedicated to just southern life, we bring you the exclusive brand dedicated to being proud of your roots and your love for life in the sweet south! Wear your northern pride while showing off your southern affection! Born Northern-Live Southern. Northern Roots-Southern Soul.
ACCEPTING CRYPTOCURRENCY PAYMENTS
ACCEPTING CRYPTO
We invite those who are in the crypto game to contact us for payment using your cryptocurrency. Currently we are accepting $SHIB (Shiba Inu). Contact us PRIOR to payment for address and instructions.